The Local Church
Grand Rapids, Michigan
The Local Church is a gathering of people who want to follow Jesus in a tangible way.

We seek to be transformed by the Scriptures, love and serve the people in Grand Rapids. Our hope is modeled after Jesus' prayer, that God's will would be done in Grand Rapids as it is in Heaven. We are a church for the city. We believe the church isn't a building, but a people in a place, working and living out the Gospel each day in our lives, in our city. We gather together to open the Scriptures, pray, worship, listen to the Spirit, and experience the presence of God. It is our desire to make the Kingdom accessible to our families, friends, neighbors and entire city.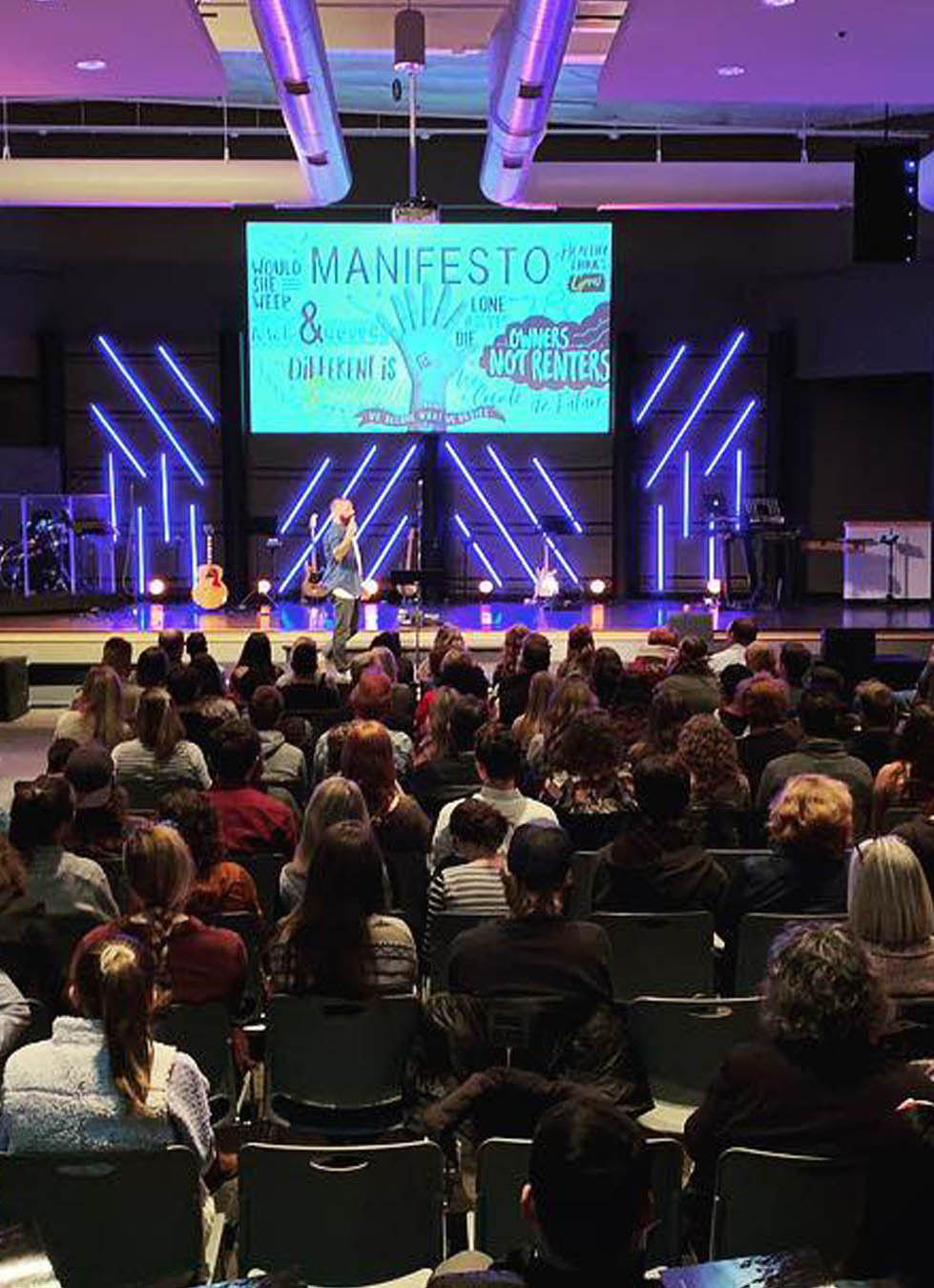 The Local Church: Grand Rapids
Toran Scott | Lead Pastor
Toran is the lead pastor here at The Local Church and he still can't believe he gets to do what he loves for a living. Toran loves to teach, mobilize, lead teams and is passionate about raising up young leaders. He's been a pastor for nearly 20 years, working with students, young adults, in discipleship and as a teaching pastor. Toran did his undergrad at Cedarville University, Seminary at Trinity Evangelical Divinity School and PhD at Western Michigan University.

Toran married his college crush way back in '98; she's still his crush but also his best friend. He and Brenda have four very fun and crazy kids, Tayton, Isabella, Kingston and Maximilian.

Toran has had some interesting hobbies over the years, from building acoustic guitars to training police dogs, painting, woodworking and riding motorcycles on race tracks. He used to be active in a lot of sports but now he mostly complains about "straining his hammies". His most interesting talent is that he can do the entire story of Jonah with balloon animals, seriously, ask him…