La Roca (Spanish)
Holland, Michigan
Michigan es hogar de casi 500 mil Hispanos de Centro y Sur América. La mayoría de ellos, son descendientes de culturas y tradiciones católico-romanas. Aunque son todos Hispanos, hay una mezcla increíble de culturas y tradiciones dentro del mismo pueblo hispano.

Somos una comunidad cristiana que nos hemos dedicado a adorar y trabajar como congregación, de acuerdo a las enseñanzas de nuestro Señor Jesucristo y sus apóstoles; (1 Tim. 4:16). Llamándonos cristianos; (Hech. 11:26). Es cierto que Dios no ha terminado su obra para con nosotros. Pero como miembros de la iglesia, nosotros vamos a la Biblia para todo lo que practicamos.

Uno de los principales énfasis en nuestra congregación es que somos una familia. Nos componemos de personas que vienen de todas partes de Latinoamérica, personas que han abandonado su tierra, su familia, sus raíces, sus seres queridos y llegan aquí para iniciar una nueva vida. Lo menos que podemos ofrecer como iglesia es un lugar donde todos nos amamos, nos comprendemos, nos aceptamos y velamos unos por otros.

Somos la iglesia Hispana campo de Central Wesleyan Church Una comunidad en donde Dios es honrado y alabado con pasión.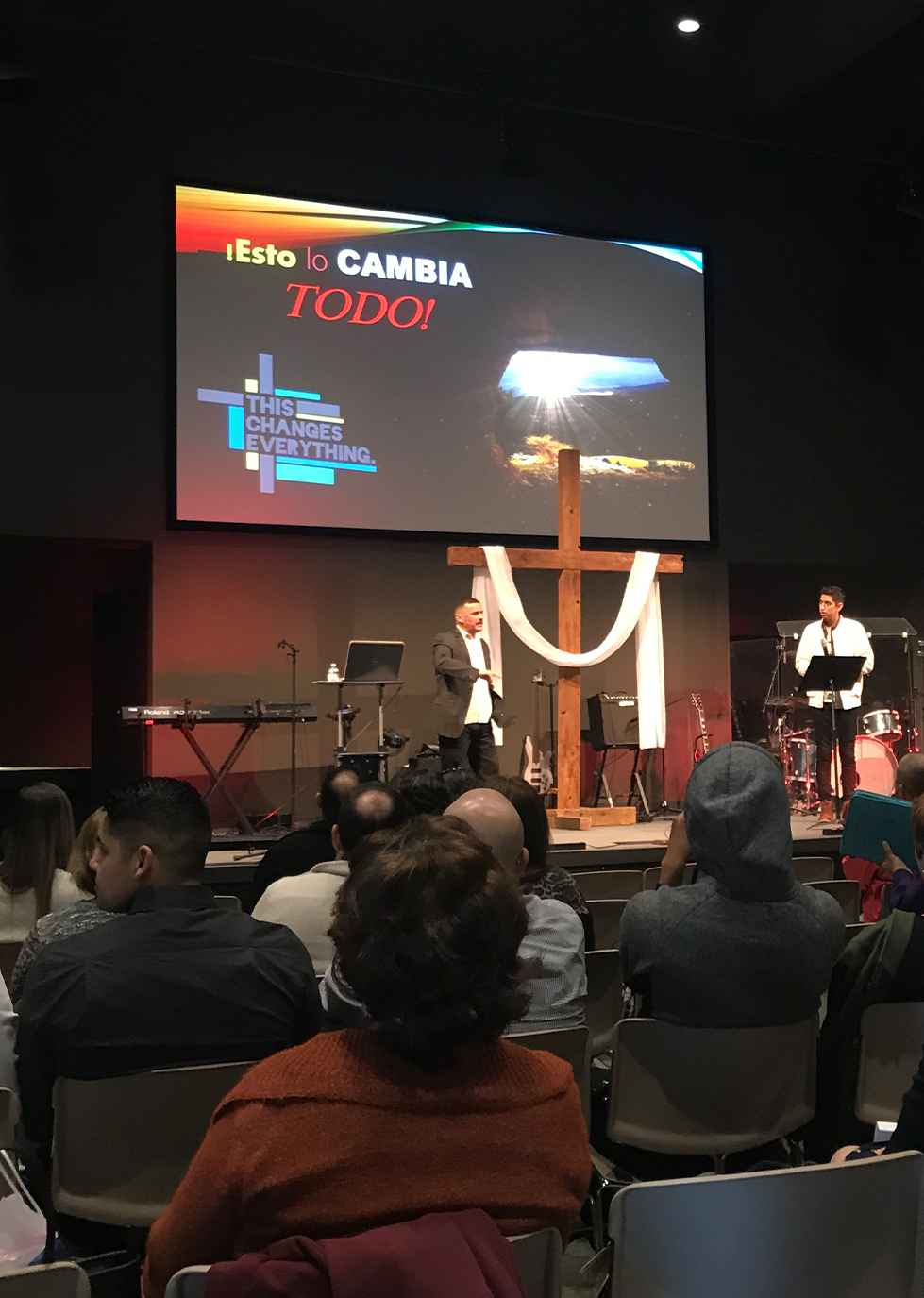 La Roca Church a community where God is honored and praised with passion. Michigan is home to almost 500 thousand Hispanics from Central and South America. Most, coming from a strong Roman Catholic background. Although they are all Hispanic, there's an incredible mixture of culture and traditions among the Hispanics.

La Roca is a Christian community that has dedicated ourselves to worship and work as a congregation, according to the teachings of Jesus and His apostles; (1 Tim. 4:16) and calling ourselves Christians; (Acts 11:26). It is true that God has not finished His work in us. But as members of the church, we go to the Bible for everything we practice.

A major emphasis for our congregation is that we are a family. We are a group of people who come from all over Latin America, people who have abandoned our land, family, roots, loved ones and have come here to start a new life. The least we can offer as a church is a place where we all love one another, understand each other, accept each other and watch over each other.


La Roca
Jose Pacheco | Lead Pastor
Jose Pacheco es el Pastor de la iglesia La Roca, en Holland MI, posición que ha mantenido desde 2005. Es el orgulloso padre de 3 hijos, Jose Jr, Xiamary y Yaritza y abuelo de tres nietos y otro en camino. Jose comenzó su ministerio en Puerto Rico en 1993, cuando junto a su esposa Miriam, y su suegro, plantaron su primera iglesia. En 1999 Jose & Miriam se trasladaron a los Estados Unidos donde comenzaron a trabajar como pastores de Jóvenes y posteriormente paso a ser el pastor principal de la Iglesia La Roca desde 2005. Ha cursado estudios en la Universidad Teológica del Caribe en PR, en la Universidad Cornerstorne en Grand Rapids MI, en la Universidad Wesleyan/Seminario Wesley en Marion In, y actual mente posee una Maestría en Divinidades a través del Seminario Wesley. Él también es profesor del Instituto Bíblico Ebenezer/WTS, y director del ministerio hispano de la Iglesia Wesleyan en West Michigan.

Jose Pacheco is the Pastor of La Roca Church, in Holland MI, a position he has maintained since 2005. He is the proud father of 3 children, Jose Jr, Xiamary and Yaritza and grandfather of three grandchildren and another on the way. Jose began his ministry in Puerto Rico in 1993, when with his wife Miriam and his father-in-law, they planted their first church. In 1999 Jose & Miriam moved to the United States, where they began to work as youth pastors and later became Senior pastor of the La Roca church since 2005. He studied at the Caribbean Theological University in PR, at Cornerstone University in Grand Rapids MI, at Wesleyan University/Wesley Seminary in Marion In, and currently has a master's degree in divinities through the Wesley Seminary. He is also a professor at the Ebenezer Bible Institute /WTS, and director of the Hispanic Ministry of the Wesleyan Church in West Michigan.